The time in Brno for our ESC volunteer, Diana, is coming to an end. However, she is already thinking about coming back for a visit. Diana believes the ESC journey was one of the most beautiful and also challenging experiences she has had so far.
Saying goodbye?
It is probably my last article as an ESC (European Solidarity Corps)volunteer at Mladiinfo. I hope I won't start to cry while writing this. I still don't realize that my ESC project is coming to an end, and I have to say goodbye to my life here, in Brno.
How do I feel about this?
I feel that I am in the negation phase now. I don't want to think or admit that I will leave this place and go back to Romania. Of course, I miss my people from Romania, don't get me wrong. However, I have, now, also my people here, in the Czech Republic, and I got to feel at home in a foreign country thanks to them. I met new amazing, and kind people in the last few weeks. I am glad I spent time with them and got to know Brno also through their eyes.
I have my shops where I go, I have my favorite places, and I learned shortcuts in the city. I have memories all over the city that I will feel nostalgic about when I will come back to visit (because for sure I will). Again, how am I feeling about me finishing my ESC experience? Already nostalgic, but at the same time happy that I had this opportunity!

Volunteering at Mladiinfo ČR
Now that my time at the NGO Mladiinfo ČR is coming to an end, I have to tell you, that I am happy with my choice to do my ESC experience at this organization. I felt very welcomed, and again, I might repeat myself, but it doesn't matter. I have to say they are super friendly and always there for you if you have any problems. My coordinator, Eliška, is very supportive and helpful. I am super grateful and lucky that she has been the person to coordinate me during all these nine months. I have been through a few challenging experiences, and she did her best to help me out and enjoy the ESC project. I have learned so much during these nine months. Starting with being more disciplined with my schedule and arriving on time every day at the office (I know it sounds a bit silly, but I used to be late often when going to Uni). And coming to the point where I learned to design an ESC project and edit a booklet in Adobe InDesign. Would I recommend Mladiinfo for the ESC project? Totally! 🙂
My free time in the past months
I have been taking advantage of the sunny weather (finally), and I have been traveling in the Czech Republic and abroad. I got into a group of people with whom I became friends and had picnics and nights with campfire:). The point here is not to brag about my traveling experience and my social life. What I am trying to say, is that the European Solidarity Corps program allows you to be in a new environment, surrounded by people from different countries. So, it will make you more sensitive to cultural differences. Also, you will become more aware of how you behave outside of your comfort zone. And if you are fanatic about traveling like me, this is another chance for you to go nuts and explore the country where you are volunteering and its neighbors.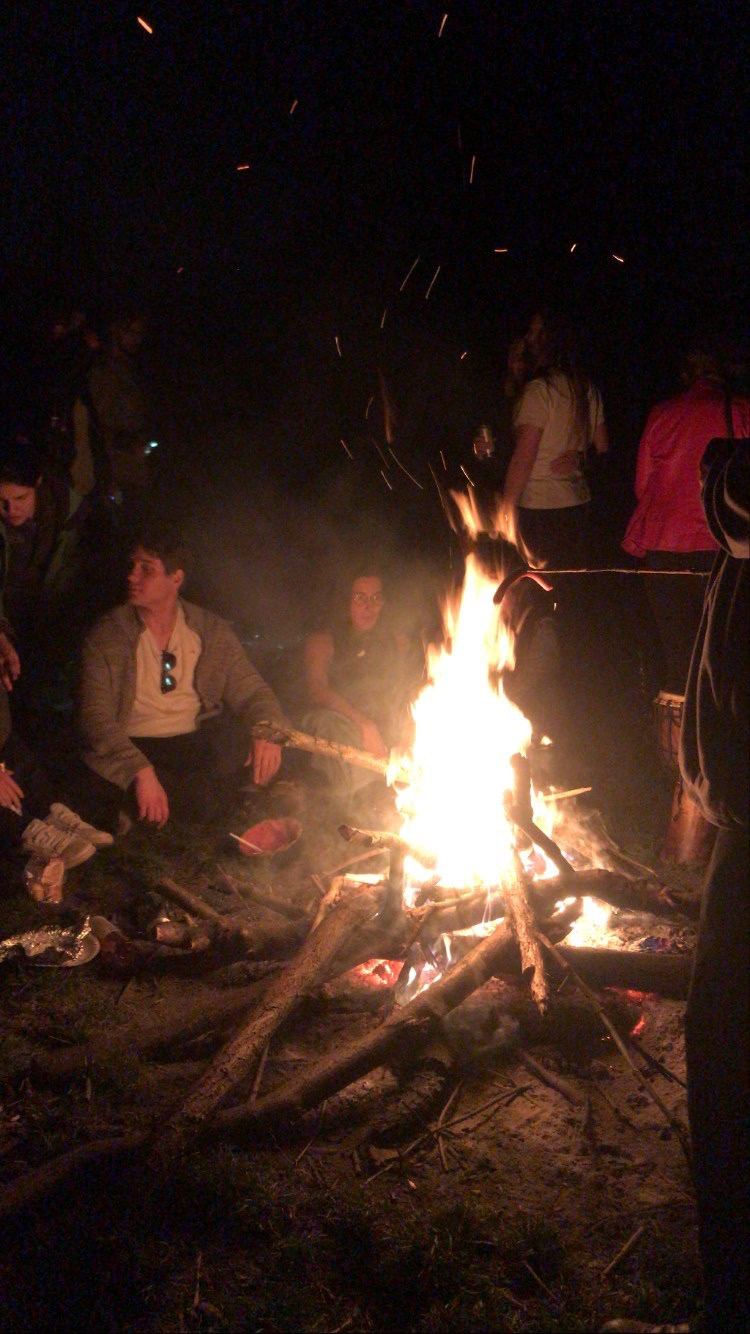 What now?
Well, I kept thinking about what the next move would be after finishing my ESC project. When you start on this path, meaning volunteering, meeting people from different countries, traveling abroad, you wish to prolong it as much as possible. It is like with tattoos. If you start, there are few chances you will stop at one tattoo. So, I decided to continue a bit longer and volunteer in another foreign country, via Workaway for one month. I will see how it goes, but I think this would be the right decision for me until I start the Master's program.


Go for it!
And here I am, encouraging you to do the same if you feel you want to take a step back and be a bit adventurous for a while.
Now that I have just a few days left at Mladiinfo, I have been reflecting on my past months. I would say that I 100% recommend the European Solidarity Corps program. Thanks to the ESC program, you will have many experiences, which will develop more your personal and professional skills. Not only this, but as a volunteer, you will help others throughout your journey.:) I wrote two more articles about my ESC experience. You can check out here, and another one here