Hello everyone! I'm Raul Bertoldini, a 22-year-old guy from Italy and the "new entry" of the Mladiinfo office! Starting in March, I will be based here as a volunteer in Brno for 6 months. With this article, I want to tell you some more about who I am, how I ended up here, and why I think my ESC will be a beautiful experience.
Looking for a new European adventure
2020 was a weird year for me, probably for everyone. After 3 years of "uni-life", firstly alone and then with my flatmates in Prague, I had to return home. Time to head back to my village in the Italian Alps, basically, with the pros and cons of it. However, I never lost the will to look for something new. After all, I took a gap year after my Bachelor's exactly for this reason, and I wanted to do something different from university, but still meaningful for me and for the others.
One day, I started taking a look at the European Youth Portal, the EU's web page for youth opportunities. I already knew that travelling to any project during Corona-times would have been trickier than usual. However, I tried never to see this as an obstacle. On the contrary, there was a chance to make even the trip here become an adventure! And after one year locked at home, I definitely needed one. So I kept on looking online for all the internships or volunteering opportunities available. Despite the hard times, I found many attractive options, spacing from the Mediterranean to community projects in the Swedish woods. There's a world of opportunities out there, guys; it just takes some enthusiasm to look for them!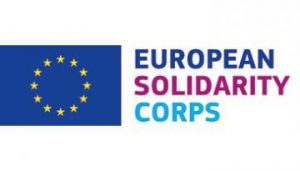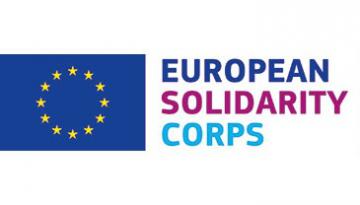 Become a volunteer in Brno? Why not!
At this point, you may think: so, how did I end up in the Czech Republic and, more specifically, in Mladiinfo?
During my Erasmus+ semester, which I spent in Prague, I already heard about this organization. Therefore, I immediately wanted to take a look at it when I noticed that they were offering a position as a volunteer in Brno. Reading more in detail, my first impression has been of a well-structured and exciting opportunity in a lovely city. Thus, an intriguing chance, meaning something that would have perfectly suited my passions and existing skills. Moreover, as a former Erasmus+ student in CZR, I would have been even more proud of promoting the values and the initiatives that already offered me a great opportunity. The environment of HR and abroad projects can get pretty "wild" sometimes. In this case, instead, I was glad that I could dialogue in a serious but friendly way with my possible future coordinator.
Since the interview during the selection procedure, I had the feeling that I made the right choice. Another very pleasuring and useful detail has been seeing a well made and clear explanation of the project on the Mladiinfo CR website. I really suggest paying a visit! There, you can also find some of the articles written by the other previous or present ESC volunteers here, including, for instance, Diana's (she is working next to me right now!) and Zuzanna's ones (the girl here before me).
For all these reasons, the news that I got accepted made me even happier! The departure was not even too far away in time from then; I couldn't wait for it.


From my Italian mountains to the Czech Republic (again)!
Soon after my confirmation, I had to plan my route from the Alps to Brno. The options available were not many. Once excluded flights (cancelled and/or too expensive), both bus and train options would have taken me almost a day on the road. However, as I also said before, this was not a problem for me: all in all, it's still part of the ESC experience! Before leaving my country, I was also asked to present myself through some Instagram stories. Surprisingly, that task has revealed to be more challenging than expected. So many things to say and exciting facts to quote…I love my country, my mountains and my hometown! The moment when you have to say goodbye to your home, even if just for a while, can be challenging. At the same time, however, I was also very excited to start this new adventure and meet many new people.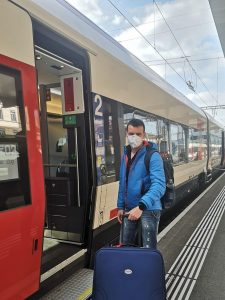 Done with all the goodbyes, on a sunny Sunday afternoon, it's been time to get on the first of the 4 trains I booked for my journey. Faster than I expected, Switzerland passed by my window, and at the start of the night, I was in Austria waiting for my sleeper train. When on Monday morning, I arrived at Brno hlavní nádraží, the main train station, my coordinator Eliška was waiting for me.
Here we are, my first days as a volunteer in the Brno office!
Move to a new place and start a new "job" can obviously be pretty stressful. However, mainly thanks to all the people that welcomed me here, I felt all but like that. So far, everything has been even better than my expectations. My new room is very nice, all the people are amicable, and I already started learning new skills here at the office! I mean, clearly, now and then, there are always little setbacks (The second day in my flat, we had a blackout for the whole morning). The secret, however, is to face even those with the right spirit. And, as I already said, keeping that attitude is much easier with such a great vibe all around. Finally, the lovely city of Brno, with its beautiful spots, it's a perfect frame for all this.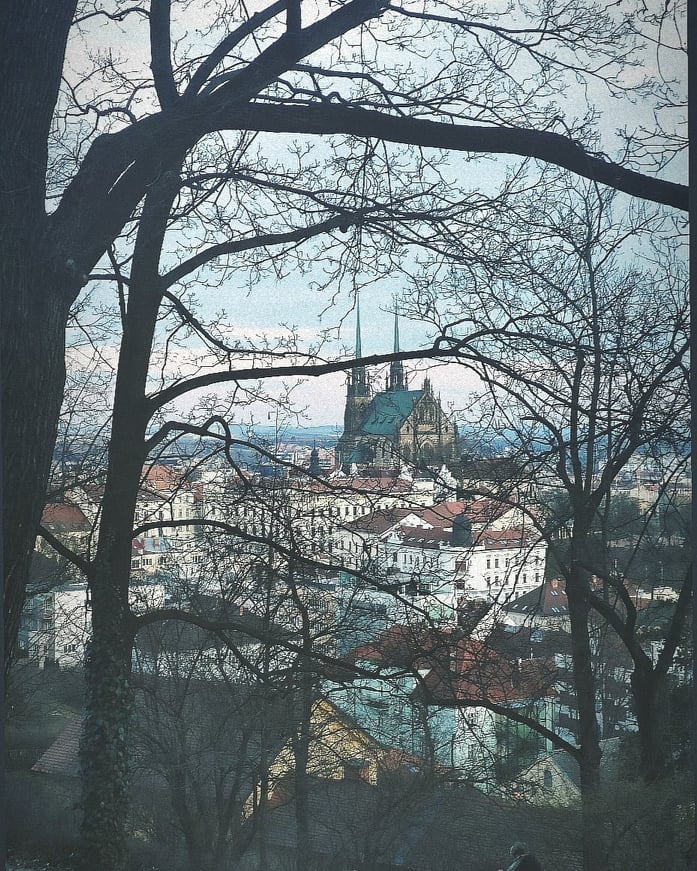 So guys, here I am. I just finished my on-arrival training, and now it's the moment to start full-time in the organisation. I feel like really inspiring weeks are coming. Also, I am sure that, during spring, the general situation of the country will improve so…let's start enjoying this Brno adventure!