The European Solidarity Corps is an experience that you won't regret! Our ESC volunteer, Diana, will tell us more in the following sentences about her personal experience.
Time flies by
From where do I even begin? I don't know how the past months passed by, a lot of things had happened. Situations I didn't expect, but I am glad they happened, and others that challenged me. But so far, I am grateful for all of them, good and bad, because they help me grow as a person. I appreciate even more the positive things in my life, cherish them as they will become nothing but sweet memories to me when I am going to be older.
On the other hand, I become more reflexive when I encounter the negative, random, and inevitable ways of life, which shows me that I am not in control of what happens to me 100%, but I am in control of how I react back. That being said, I will start sharing some of my experiences so far as an ESC volunteer at Mladiinfo ČR, here in Brno.
Ups and Downs as a volunteer
I will start with the people that appeared to me as strangers at the beginning but have become friends. As a foreigner, I want to emphasize the importance of putting energy into making social connections. This comes from a person who traveled alone, who can go by herself to random events without knowing anyone. However, having friends with whom you can share your happy and sad moments is so valuable. You feel less like an outsider and more at home.
Therefore I am so grateful for the people who became so dear to me and for the fact that we had the chance to cross our paths. We have traveled together, shared our experiences, made fun of each other, have been silly, sad, happy together.
I will be honest. I am going to share also my not-so-happy, joyful moments. This is life, a mix of positive and negative. I had struggled with my sleeping schedule for some months because of one of my housemates. I have missed my people from Romania. My laptop broke down randomly. I lost my motivation sometimes, mainly because of the Covid situation.
It was not easy all the time. I have had my low points where I couldn't find any reason to see the good sides which were still in my life. What do I have to say now that I overcame all of those situations? I am grateful for all of them.
Getting back on track
I am even more confident in myself because I have seen that I can handle unexpected challenges. I feel gratitude for the little things that can make my days better, like going for a walk, enjoying a song (and dancing on it), reading, paying attention to the acts of kindness on the streets, and seeing the sun after a long time. I have people around me that boost my mood just because of their simple presence. It might sound cheesy.
However, it is good to be aware of these little moments that help you get yourself back. Another tip for coping with stressful situations is to go to nature. I went to some reservations close to Brno but also going for a walk to the park is fine. Just get yourself out of your room even if you don't have energy.
One more tip I have learned that is useful for me, maybe for you who reads this, is just the act of putting myself again in a new environment. When I felt like I was stuck and I wanted a kind of refresh, I jumped into some events for ex-pats. Somehow I received a boost of energy from the people's enthusiasm. They were engaged in the activities we had to do, and I got their good mood too. I am attaching right here a Facebook group where I found events for foreigners who want to meet and do outdoor activities together.
Mid-term, workplace and lovely people
Coming back to a more particular experience as an ESC volunteer, along my journey, I had the Mid-term training. In my first article here, I talked about my On-arrival. That happened face to face. However, this time it was online due to the difficult situation caused by Covid in the Czech Republic. On one hand, I was happy to see the people I met when I arrived in Brno, on the other hand, I was kind of sad we had to share this experience through a screen.
Another thing that I want to point out is my workplace where I volunteer. I didn't know how important it is to be in a friendly-environment when it comes to working. It is a nice feeling to see smiling faces at the office and hear some jokes, especially when you are not in your best mood. Moreover, the tasks that I have been doing were changing from time to time, which allowed me to learn a bit of everything that Mladiinfo ČR is doing as an NGO. I have been taking photos for the Library of Things and learned to edit them in Lightroom, working in Canva, writing articles, and also for one Erasmus project, I have been learning Final Cut Pro, this list can go on.:)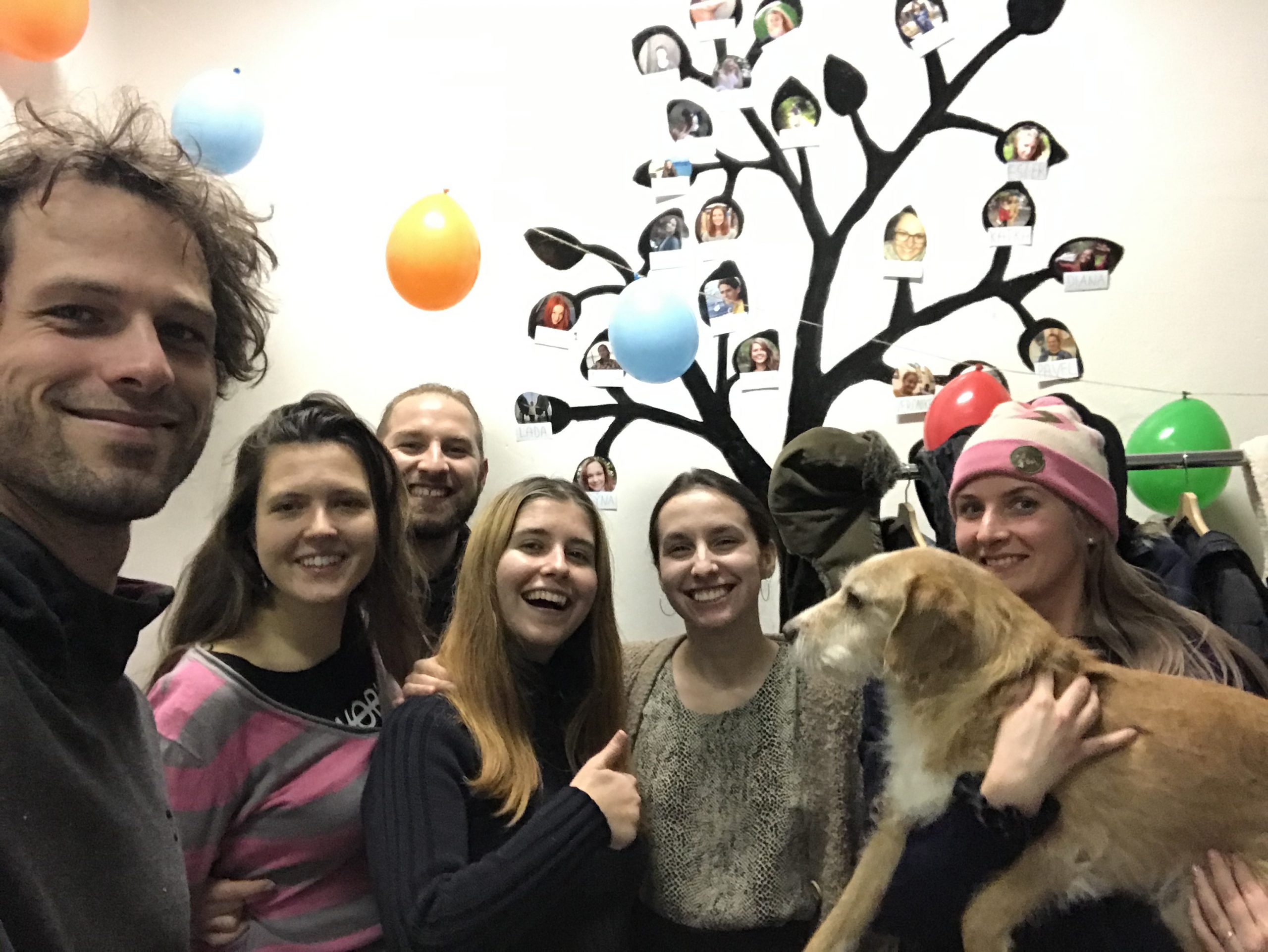 Endings and Beginnings

As I said at the beginning, I don't know how the past months passed by. Zuzanna, the other volunteer, finished her ESC project at Mladiinfo, and I still feel like it was yesterday when we had our On-arrival or when we had our first trip to Prague. Now I got to know another volunteer, Raul, from Italy, who just came to Mladiinfo, and I am happy to share this ESC experience with him.
As other volunteers ask themselves what they will be doing after they finish their ESC project, maybe it is my time to start thinking too about this. Master, volunteering more, getting a job? Where? When exactly? It is overwhelming, but it will be another good adventure. I am sure. 🙂