Článek o zážitcích naší zahraniční dobrovolnice z Makedonie: What is most important lesson she learned from having a volunteering experience in Brno?
Starting this year, I learned about ESC, Erasmus+, and that something else exists that's not just going abroad at a dormitory as a student. The most important lesson I learned from having a volunteering experience in Brno is that informal education is actually much more accessible than most people think!
How do you become a volunteer?
So why is this random Macedonian girl in Brno? Well, this had to be repeated to me multiple times – ESC, the European Solidarity Corps is a project funded by the EU that encourages young people between 18 to 30 years to apply for volunteering almost anywhere in the world. You can pick a project, each lasting differently, and travel to a different country, learn and improve yourself and return as an example for your home community. You get pocket money each month which lasts enough. The goal of the volunteer depends on what you apply for, and what skills you personally want to improve at. For my volunteering experience in Brno, I wanted to improve my Czech since that's my major.
Not just volunteering, there are also traineeships. Erasmus+ supports work placements, internships, abroad for students currently enrolled in higher education institutions at Bachelor and Master level as well as for doctoral candidates. These opportunities are also open to recent graduates.
If you're interested in learning more about volunteering and how to start your own ESC adventure, click here. 
The Volunteering Experience in Brno – My Goals
Getting better at Czech wasn't my only aim. When I read the Facebook post on my university's group that asked if anyone wanted to be a volunteer in the Czech Republic, my first thought was 'That can't be for me.' I'm anxious about public speaking, with not a lot of experience. But then I visited Mladiinfo's site, read the same kind of posts I'm writing right now, where young people tell similar stories to mine. Volunteers were exploring and quickly learning to love these places like a local, and in their goodbye posts, they always mentioned the valuable lessons learned, memories, and skills that couldn't be taught inside of a classroom. So I decided that it was for me. I got so curious that five months later, I'm writing the same thing! Hopefully, it inspires someone to take the leap.
Unexpected Beginning
I joke that I got one 'normal' week of Brno, before events and places started shutting down because of the pandemic. Somehow I just managed to squeeze inside the Czech Republic before the borders closed. Though I had missed the on-arrival training, making it harder to meet new people, I still felt the support of the team at Mladiinfo. Throughout my time in Brno, Eliška and the crew have been nothing but warm and supportive!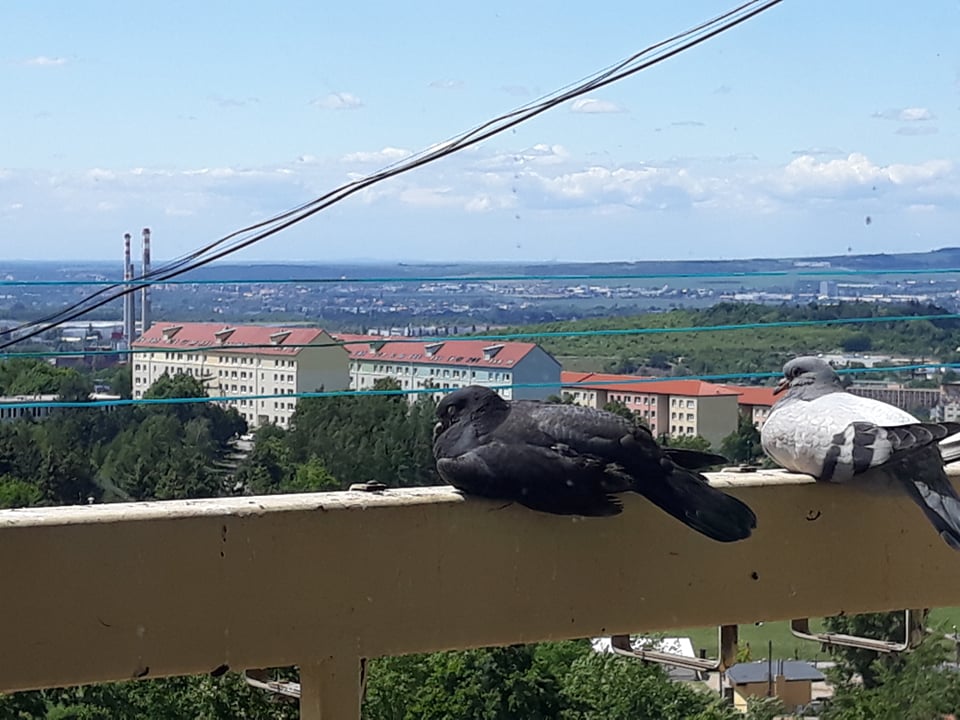 I explored the city as much as I could. Exploratory walks every weekend and after work hours, alone or with friends. Soon enough, bars and museums were opening again, and I felt like I didn't miss anything.
As A Foreigner In Brno…
It was awesome! Granted, I had the help of understanding a little bit of the language, but hearing it spoken was a whole different world. But even without knowing any Czech, I can safely say that you will have a great time here. Brno is incredibly inclusive. It's not as intimidating as Prague, and a lot of bars and people speak English since it's a student city. I've heard so many different languages spoken since coming here. Something I'll miss a lot is that there's a place for everyone in Brno.
There are also Czech meetings. These are events on Facebook where people who want to practice their Czech meet with locals over a drink. There are so many groups and events I've discovered. They are about people meeting people, social gatherings, exchange of thoughts in Brno. It's a very intellectually-stimulating and adventure-oriented city.
My Tasks
Because of my experience in freelance writing, I was most comfortable writing for Mladiinfo ČR. But I wanted to branch out and use my creative side more. So I learned this graphic design site Canva and started promoting Mladiinfo articles and activities we were doing on Instagram. I made a promo video for the Library of Things, the project Mladiinfo ČR has helped build. Knihovna Věci Brno is one of the things volunteers have an active role in managing and handling, from money to customers!
I also made a PDF booklet for Erasmus students interested in spending a semester in Skopje, Macedonia. I had to learn how best to promote my product. I had a lot of freedom in choosing what I wanted to do, but I was guided to the best approaches.
A Better Me
I had a very unique experience this past couple of months. People tell me I had bad luck, timed with a pandemic. But I try not to think of it that way. I wanted to challenge myself for this experience, so this was the best outcome for me. I don't think I can fully articulate how exactly things changed. From those five weeks of home office quarantine where I was forced to structure my time in order to be productive yet also conscious of my needs (and started doing cardio & coding courses, woah!). Then to make every trip outside to the shop or the forest count, and then learning to rely on me in uncertain times. My favorite lesson, is "Líná huba, holé neštěstí".
I still have more to improve, professionally, and with skills. But I'm content that I spent my time efficiently and wisely, thanks to my time as an ESC volunteer for Mladiinfo. Thanks to my new friends in Brno.
On a final note, I absolutely recommend this volunteer experience to anyone looking to grow outside of formal spaces. From Spain, Czech, Turkey, Japan, Macedonia, it doesn't matter where you are from as long as you're willing. Sign up!
–  Mina ♥