Are you teaching English as a professional or just tutoring few people? Our organization offers you free workshops on how to improve your teaching skills!
Part our our Tandem Language Exchange project!
Have you heard about our new project Tandem Language exchgange?
We created a new platform, where you can sign up and meet new people (not only from Brno) and then find a language partner! Want to learn Czech and you are fluent in Italian? For sure someone else can teach you Czech in exchange for few chit chats to improve his/ her Italian.
Series of free workshops
In our project we are engaging volunteers also from the U. S. Expat community in Brno. We are lucky to involve Dr. Karen Tharrington, who is a certified English and Spanish teacher, and is organizing with us free worksshops for everyone who are teaching or just tutoring English language here in Brno and surrounds. We already had 2 amazing workshops and third one is coming in December.
Join our next workshop and improve your English teaching skills!
The next workshop is scheduled for 7th December 2021 from 6pm. You can check out the FB event and share it with your friends! The expected duration is 90 min. The workshop takes place in our Mladiinfo ČR office, located on Masarykova 32, 602 00 Brno. See how to get there!
The workshop is for free, however, we kindly ask for a deposit of 400 CZK to secure your spot. If you attend the workshop in its full duration, the deposit is given back to you. Please sign up here as soon as possible! You will receive all the instructions by email. Please, don't forget to register in advance!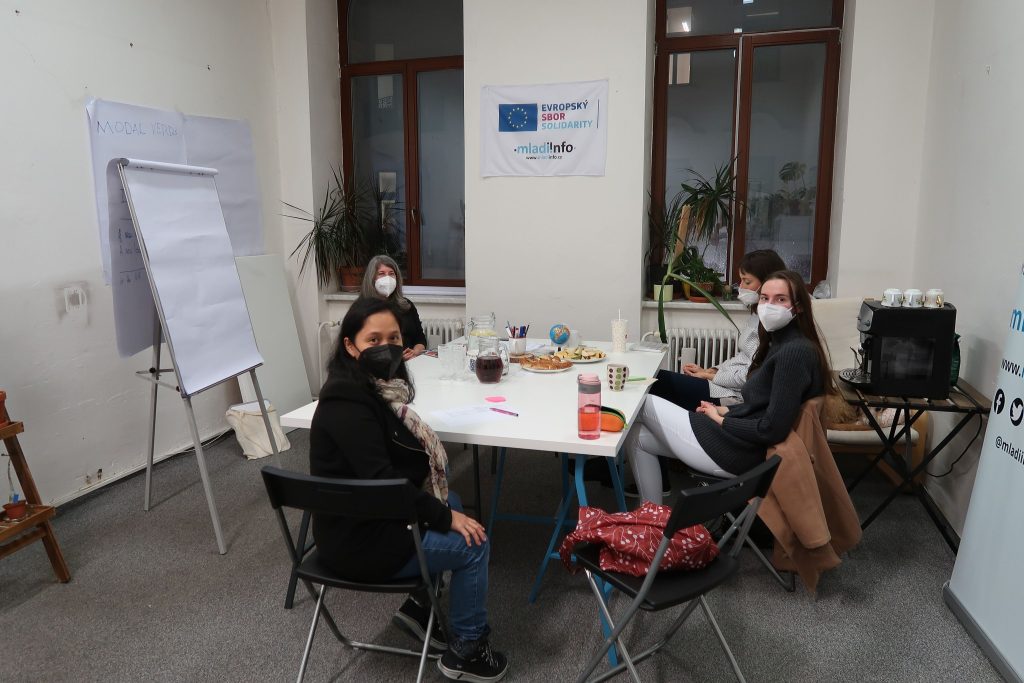 Both workshops are free of charge thanks to the financial support of the European Solidarity Corps program and also the U.S.Embassy in Prague. Thank you!