You are over 30 and not yet settled down? There are a lot of volunteering opportunities waiting for you in the whole wide world!
I have a friend who's about to turn 30.
She always had this adventurous spirit, used to travel a lot all her life and up until now she is still doing lots of things, taking courses in ceramics, drawing, city guiding, volunteering in her town, so you can guess that she has this never resting spirit and thirst for new things.
She is considering to explore the world even more but she faces an obstacle – when you're 30, people expect you to be all settled down and assume that you don't want to explore anymore. That's why there are fewer new opportunities for people over 30. 
But what if you are a vagabond forever?
Saying vagabond I don't mean a person who sleeps on the streets. I have in mind a person who never stops moving and has many homes – he or she is a nomad.  This article aims to give a way for exploration for those who never rest.
Volunteering
I myself am a volunteer and it's neither slaving, nor free vacation. It's a good way to change the environment, to improve your skills, to know new things and something new about yourself, to have more meaning in life, to meet new people, to have a break from the routine and I bet each of you who has ever tried volunteering could continue with this list because with each new project you can find different aspects over and over again.
But this article isn't about the evaluation of volunteering. It's about how to find ways to do it. So let's go on. 
Paid volunteering
When I was looking for new volunteering opportunities for myself, I was frustrated with how expensive everything is. If I want to do a good job, I need to pay money and everything is just about money.
Of course, you can't run from it – you need to eat and sleep somewhere but what if I don't have that amount of money? What should I do then? Well, there are some opportunities when both being over 30 and not having big savings you can still go on some adventure.
Saying "paid volunteering" I mean that you don't get a salary and you don't have a stack of money every day in your pocket but you get compensated for housing, food, transportation, health insurance, sometimes even get such benefits as a language course, cultural excursions or training, not meaning that everything would always be included in the package but you might expect it hearing the term "paid volunteering".
However, it must be taken into account that if somebody is willing to pay for your stay – with money or free services – they might be expecting from you to give in return. It means the ones who are willing to pay also want to have a person with some work experience and skills in the target field. But if you are over your 30s, it implies that probably you already have some experience and even might be an expert in your field.  
Bellow you can find some opportunities to volunteer abroad without any fees nor spending from your own budget or very little when you are over 30.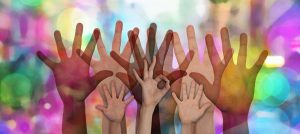 1. WWOOfing
WWOOfing stands for World Wide Opportunities on Organic Farms. If you like working outdoors and you are interested in organic farming, this is a chance for you. The only cost you'd need to pay is the flight tickets – accommodation and food you get in return for your work.
Most of the time you would spend with the host family who you'd be living with and eating meals together. The job you'd be doing on a farm depends on the agreement between you and the host family. There is no age limit.  It is a great way to explore a different culture from a closer look, keeping closely in touch with a local family.
https://wwoofinternational.org/
2. Help Stay
This is a platform similar to WWOOfing where you can get a voluntary service opportunity in a way of exchange – accommodation for your work. On HelpStay website you can find volunteering projects and contact the host organizations which are checked by the HelpStay team. Some of the hosts ask a daily fee for your sustenance but also you can find many free options. There is no age limit, fields of work vary (not only farming but also animals and the environment, hospitality, community work, teaching, restoration projects). Plane tickets are not compensated.  
3. Workaway
One more platform where you can get volunteering gigs in a form of exchange – free food and accommodation for work (usually 5 hours a day). There is 42 USD fee for making your annual account so that you could find hosts. You can work for families, NGOs, small organizations. Usually, the work is on farms.
4. Help Exchange
It is an online network to find hosts to take you in for your voluntary service in exchange for food and accommodation. The jobs are not just on farms but also might be building a school, taking care of kids, renovating a farm, working as a guide, etc. The working hours, food supply and other details vary depending on the agreement between the host and the volunteer. The only fee is 20 euros for 2 years to allow you to contact the hosts.
5. United Nations Volunteers
This is the world's biggest paid volunteering program which looks for experienced volunteers for development and peacemaking operations. UNV placements are demand-driven which means that potential volunteers should fill out an application and wait to be contacted if there is a demand for their skills.
Usually, competition is high. The service might take from 6 months to 3 years, applicants must have at least 25 years, a university degree or higher technical diploma and a minimum of two years of relevant work experience and have working knowledge of at least one of these languages: English, Spanish or French. Volunteers are remunerated with a monthly living allowance, plane flights to and from the destination and annual leave.
6. Voluntary Service Overseas (VSO)
VSO are looking for professionals with three years of work experience in a relevant field, a university degree or equivalent. The projects mainly take place in Asia and Africa. Volunteering can embrace such fields as healthcare, education, agriculture, business management, IT, communications, fundraising and others. You would receive a small living stipend, accommodation, annual leave and medical insurance. Sometimes the cost of flights are covered as well.
https://www.vsointernational.org/
7. International Executive Service Corps (IESC)
IESC is a nonprofit which needs volunteers in developing countries. It is a demand-driven platform where requests from businesses or governments decide the placements. The fields you could work in vary: trade and enterprise, information communication and applied technologies, financial services, tourism and the public sector.
IESC offers short-term volunteering from a few weeks up to three months. Volunteers are required to have several years of experience in their field and competition is high. Program gives a daily stipend for food and expenses, medical evacuation insurance, vaccinations and visas. 
8. MovingWorlds
It is an online resource which helps to connect volunteers with social impact organizations that fit their skill set. Potential volunteers are expected to be skilled and the fields of work are various. The service can last from a couple of months until a couple of years. Free accommodation is given but the rest should be covered by volunteers. 
I must admit when I started writing this article, I was expecting to find very little information about opportunities for people over 30. Sometimes the general opinion affects us very much and just by checking by ourselves we find the truth. And what is more important, just having faith we find what we look for. I like the saying that at first you need to believe in order to see. So if you are over 30 and still feel like going out to the big wide world, don't let doubts overcome you. 
You can find more articles about volunteering on our website. 
References:gooverseas.com, comparethemarket.com.au/