We had the opportunity to interview Tereza Navrátilová. She will tell us about her Erasmus experience in Norway in the following paragraphs. But before we dig into her journey, let us introduce her to you a bit!
Let's introduce Tereza Navrátilová
She is 24 years old, and she is studying Environmental Studies at the Faculty of Social Studies at Masaryk University in Brno. Her hobbies are connected to nature and sports. She told us enthusiastically that she enjoys going to the mountains and explore the beauty of the surroundings. Moreover, she works as an educator sometimes in an organization that involves children. Now, let's see through her experience how this Erasmus program is.
How did this Erasmus idea come up to Tereza?
When I was doing my Bachelor's Degree I didn't think much about Erasmus. Then I wanted to go somewhere abroad and I wanted to work more on myself. I didn't think about going on an internship because I wanted to finish school, and when I applied for the Master's Degree, I decided that I want to go somewhere for Erasmus. First, I wanted to go to Scotland for the program. It was about outdoor education, sustainable education. But it didn't work out. I got the offer to go to Norway to study at the University of Bø in the South of Norway. This is a program called "Nordic Backcountry Skiing", and it is about outdoor leadership. I heard from some people that it is a good experience. So I decided to go here, and now I am here, haha.
Doubts about the unknown?
Tereza told us that she knew it would be "a bit difficult" because she has never been away from home for more than one month. However, this feeling of unknownness and the thought of living abroad for a longer time couldn't stop her. She thought: "We will see how it will be". She was not alone in taking this leap of faith to go abroad during this pandemic situation. Tereza's parents and friends already knew that she had in mind for a long time to go abroad and live there, and they supported her decision. So, it was all set up, no doubts and ready for the new adventure!
What about the administrative part of Erasmus?
Everyone who went with Erasmus knows that there is also the administrative not-so-fun side of the program, namely the documents you have to complete. Despite having to fill many documents, Tereza said it was not overwhelming because the whole process took a year. Therefore she had time to gather all of them in time. Another factor to be managed was the purchase of equipment for her subjects, which she had to take care of individually. Is it worth it to go through the procedure needed beforehand? See it for yourself from Tereza's responses.
What has Tereza been doing during all these months in Norway with this particular Erasmus program?
The whole program is about being an outdoor leader. Therefore, we have been learning many skills like setting up tents and making a campfire, or building a wind wall from snow. We made a snow cave. We dug the snow, and we slept there. We also practice a lot of orienteering, and we are preparing the programs for the others. It always has to be one or two people who are the leaders for one day. We rotate so that all of us would be a leader.
A tip for whoever wants to go camping
I have a down sleeping bag. It is a Czech brand, but I think it doesn't matter which brand it is. The advantages of the down sleeping bags keep you warm, and they are not that heavy. If you want to choose a good sleeping bag, you should follow the temperatures written on it. There are three types of sleeping bags depending on the temperatures: comforts, limited, and extreme temperature. I think it is always good to follow the comfort temperature because that means you will sleep well during the night. The limit and the extreme temperatures are always like… you will survive, but you won't enjoy the night. My comfort sleeping bag is for -20 degrees.
Regarding your studies, what subjects did you choose? How does the educational system from Norway differ from the one in the Czech Republic?
I cannot say how it differs speaking about the national system in Norway because our program is different from the others here. A difference is that we learn everything outdoors. So even though we had theoretical lectures, we went on a trip on the skis, and we made a fire in the middle of the day, we sat around the fire, and then we were listening to the teacher's lecture. We were discussing it when we were walking on the skis. So yeah, it is different from the Czech education or what I study at my home university. It is nice.
Moreover, Tereza told us with a lot of enthusiasm that:
We have been living in the snow in the mountains. What we practice is called "Backcountry Skiing", and it is a Norwegian type of skiing. The skis we use are similar to the ones used for cross-country skis, but they are wider. The subjects are related to the trips we do. For example, one is called "Outdoor in Wintertime" and the second is "Basic Skiing". We have been on many ski excursions where we were skiing every day and learning how to do it properly. We have subjects about the philosophy of spending time in nature which are called "Norwegian perspectives". Nature plays an important role to Norwegians. They have the philosophy of being outdoors as a national guide for children. The last subject that we will have is in May, the paddling activity. We will practice kayaking and canoeing.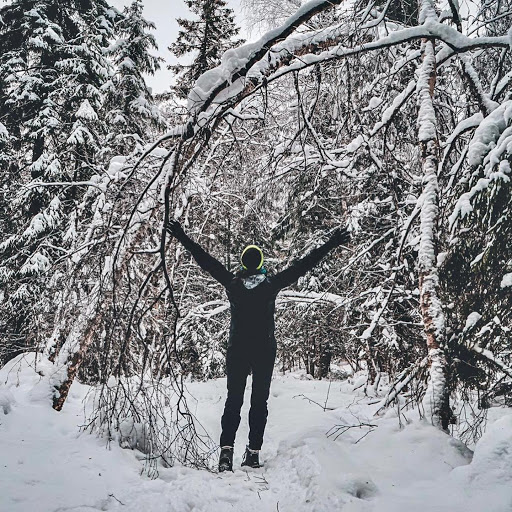 Is it hard to adapt to a new educational system?
Adapting to a new educational system was not a problem for Tereza, actually, it was quite easy. However, in the beginning, she felt a bit challenged. The program involves spending every day in nature, and the trips were "quite hard" as she described. After a while, this has changed. She got used to being in nature daily for lectures, and now she appreciates that she is spending so much time outdoors.
Wait! This is not all. Tereza told us with a sparkle in her eyes that this program helped her discover what path she would like to take for the near future, namely being a camp leader. She would love to accompany people on excursions in nature and share with them the experience:
This Erasmus program pushed me to do more. It enriched me a lot. I still don't know how, but I would like to take people to nature and experience being in nature for a longer time.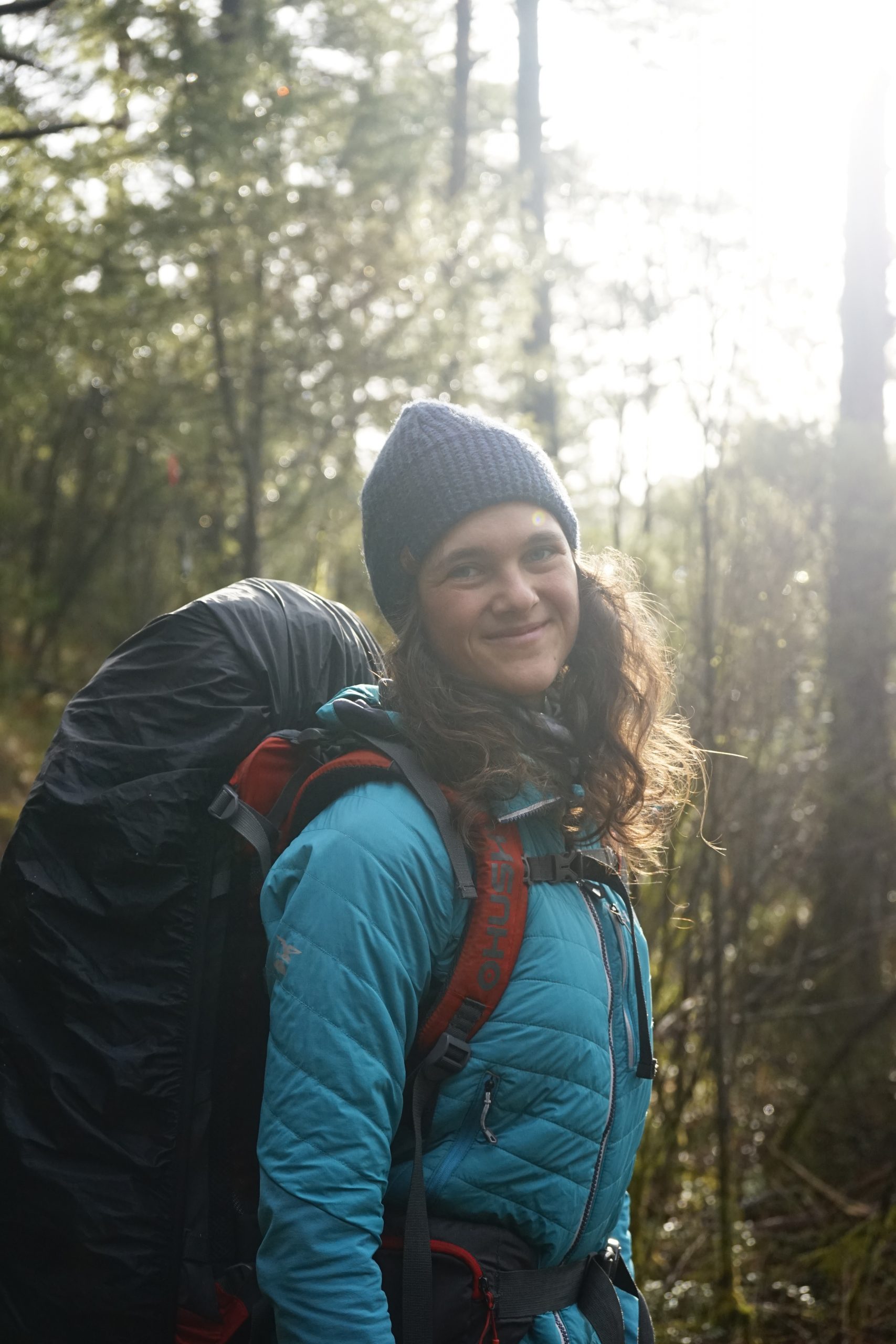 How has been your social life since you have started this Erasmus program?
It's maybe a little bit different from other Erasmus because from the time we arrived we had the classes from University outdoors. We went on many trips. We didn't have much time to do some parties. The second thing was that it wasn't even allowed to be in groups of more than ten people because of Covid. So, we didn't have a lot of parties and if so, just small parties. We spend time in smaller groups, and we go outside. However, everything was open, so it was good. We almost forgot that something like Covid exists, especially compared to the Czech Republic. Now there are more restrictions.
Two days ago we decided to sleep outside, and we just packed our things and went to the forest. Also, we go, for example, swimming or running together. I think social life is connected to sports and having dinner together, which is nice. This last time when we went to sleep in nature, we were not in a tent because it was warm, but usually, we go by a tent. We have good sleeping bags because, on our first trip, it was like -27 degrees. It is such a nice experience to sleep outside, I highly recommend it.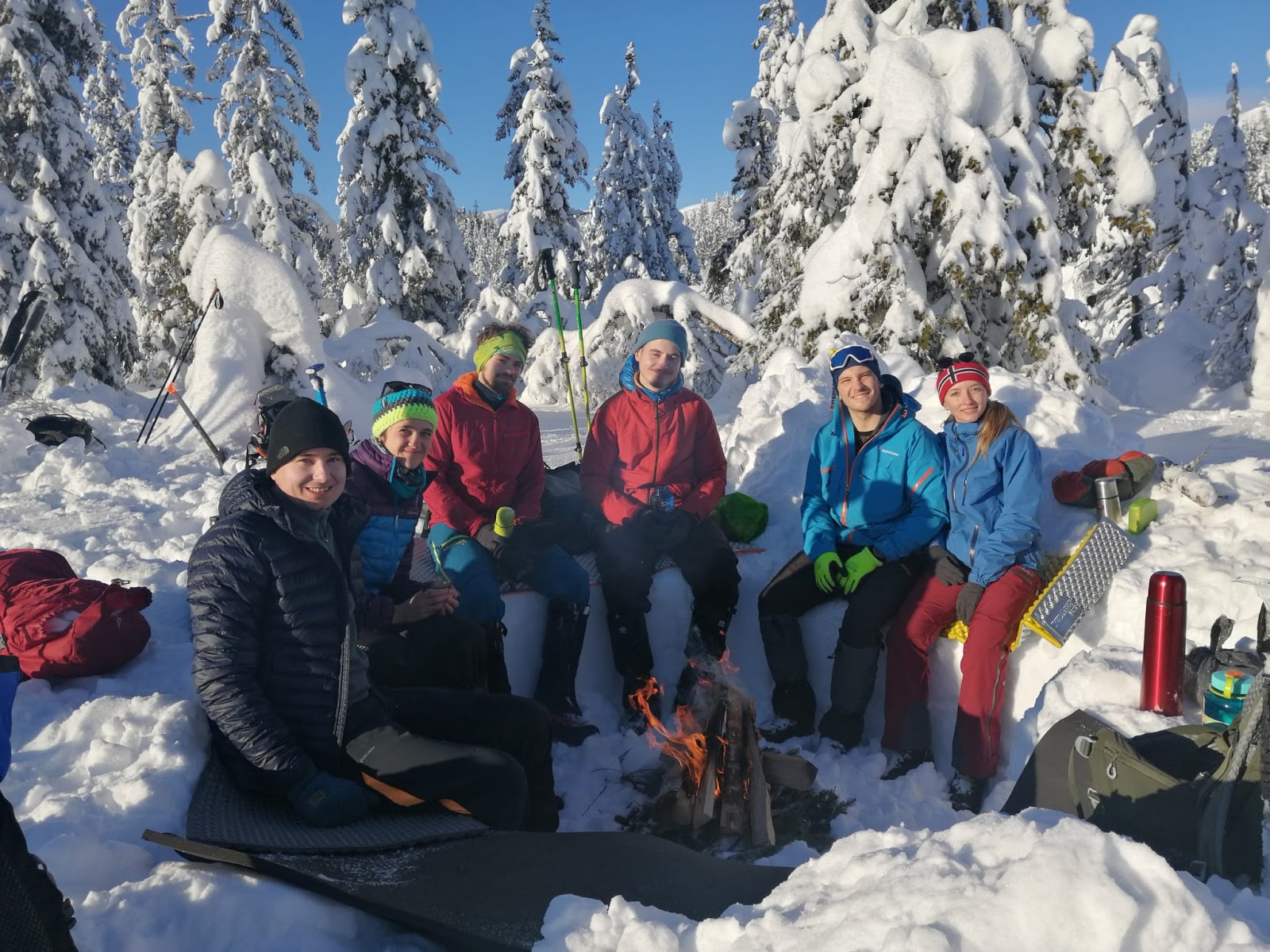 How did you overcome stressful situations?
I have not been in a stressful situation. Sometimes I feel homesick. When I don't feel good, I call my friends, boyfriend, my family. It is helpful. Or I go to my friends here. The Erasmus experience is not helping you just in terms of academic education. It is useful in terms of adapting to a new country. You have the chance to experience a way of living in a completely new cultural environment. I believe living abroad for half a year is a strong experience just on its own.
Would you recommend the Erasmus experience? And why?
Of course, yeah! I am surprised because, in the beginning, I was thinking: "Erasmus? Yeah, I don't need it". And now I am glad that I decided to go on with Erasmus. So yeah, I would recommend it to everyone who is thinking about it because it is good to have this chance. It is good that the EU supports you to live abroad for a long time. It would have been hard for me to be here and pay for everything without the scholarship. People get several experiences, and even though I heard that some people didn't learn many things in school during Erasmus, I believe it is more about being there, living there, and speaking English. It is a good challenge.
Asked if she missed something about the Czech Republic, Tereza said, laughing, that she misses the Czech beer (of course, besides her family, friends, and boyfriend). 🙂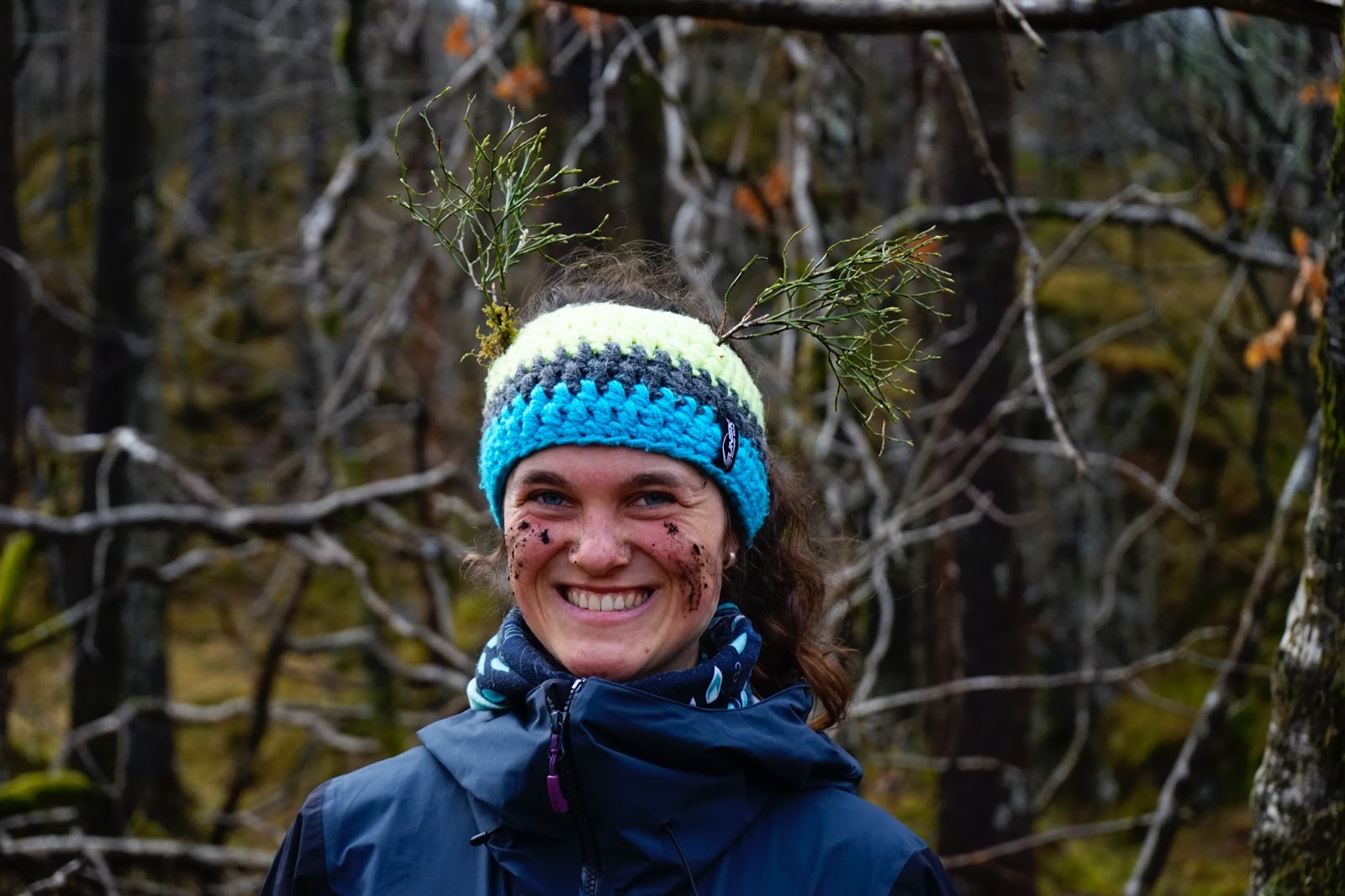 Read on other stories posted on our blog!
If you are interested to find out more about the Erasmus experience or other experiences, have a look at our blog. The topics are versatile, so maybe you can find something you have interested in. Let's say that you might get inspired to go on a new adventure and challenge yourself too! You can read about the Erasmus program for studies right here, on this website.